Internet, Redes Sociales y Política
enero 2, 2019 en Investigaciones del Equipo por Equipo de Ps. Política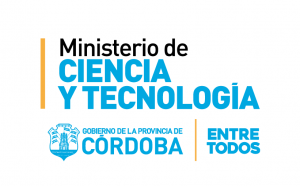 Proyecto: "Internet, Redes Sociales y Política. Análisis psicosocial de la participación política digital".
Período 2019 – 2020. Subsidio PID – PGC (Proyectos de investigación y desarrollo. Programa Generación de Conocimiento. Convocatoria 2018. Ministerio de CyT de la Provincia de Córdoba).
Directora: Silvina Brussino. Co-Directora: Débora Imhoff
Integrantes Investigadores/as:  Ana Pamela Paz García, Rabbia, Hugo H., Matías Dreizik, Daniela Alonso.
Palabras Clave: participación política digital, e-participación, redes sociales, internet.
Resumen: 
The objective of the project aims to determine the contribution of cultural (social values), psycho-political (political sophistication – political interest and political knowledge – internal political efficacy, previous experience of offline political participation), socio-demographic variables (sex, age , educational level, socio-economic level), and the frequency and use of the Internet, on the variability of the digital political participation of citizens of Córdoba. This objective is linked to the fact that political participation in digital environments is a growing phenomenon. Therefore, the understanding of the variables that contribute to the explanation of this political behavior is a strategic issue that allows us to account for the characteristics acquired by the digital political culture of citizenship. However, most of the studies carried out with respect to e-participation are concerned with analyzing how this behavior impacts on offline political participation, relegating to the background its approach as a dependent variable. To this area of vacancy we intend to focus on the present transversal empirical study, which will possess a first stage of instrumental research to build and locally validate a scale of digital political participation. In the second stage a simple retrospective ex post facto study will be carried out. We will work with people from 18 to 65 years old from Córdoba city (Argentina). An accidental non-probabilistic sampling will be used (Lohr, 2000). We aspire to survey a total of approximately N = 500 people per study stage. For the data collection a self-administered closed questionnaire will be used. It is expected that the results allow us to arrive at a modeling of this type of political action, specifying the contribution of cultural, psycho-social, psycho-political and internet use variables.